Psytec Games announced its grappling hook-flavored platforming adventure Windlands 2 (2018) is finally swinging its way onto Quest 2, coming to Meta's standalone for the first time on February 2nd.
Like the original Windlands (2016), which is currently available through App Lab on Quest, Windlands 2 is all about swinging from tree to tree in a large, open world filled with a ton of nooks and crannies to parkour around.
But the sequel changes things up a fair bit by fleshing out the fallen world of Windlands with the addition of quests and some pretty epic boss fights, which you can take down with your trusty bow—either solo or with friends in four-player co-op. Besides following the main story, there's also a ton of races and collection challenges with leaderboards.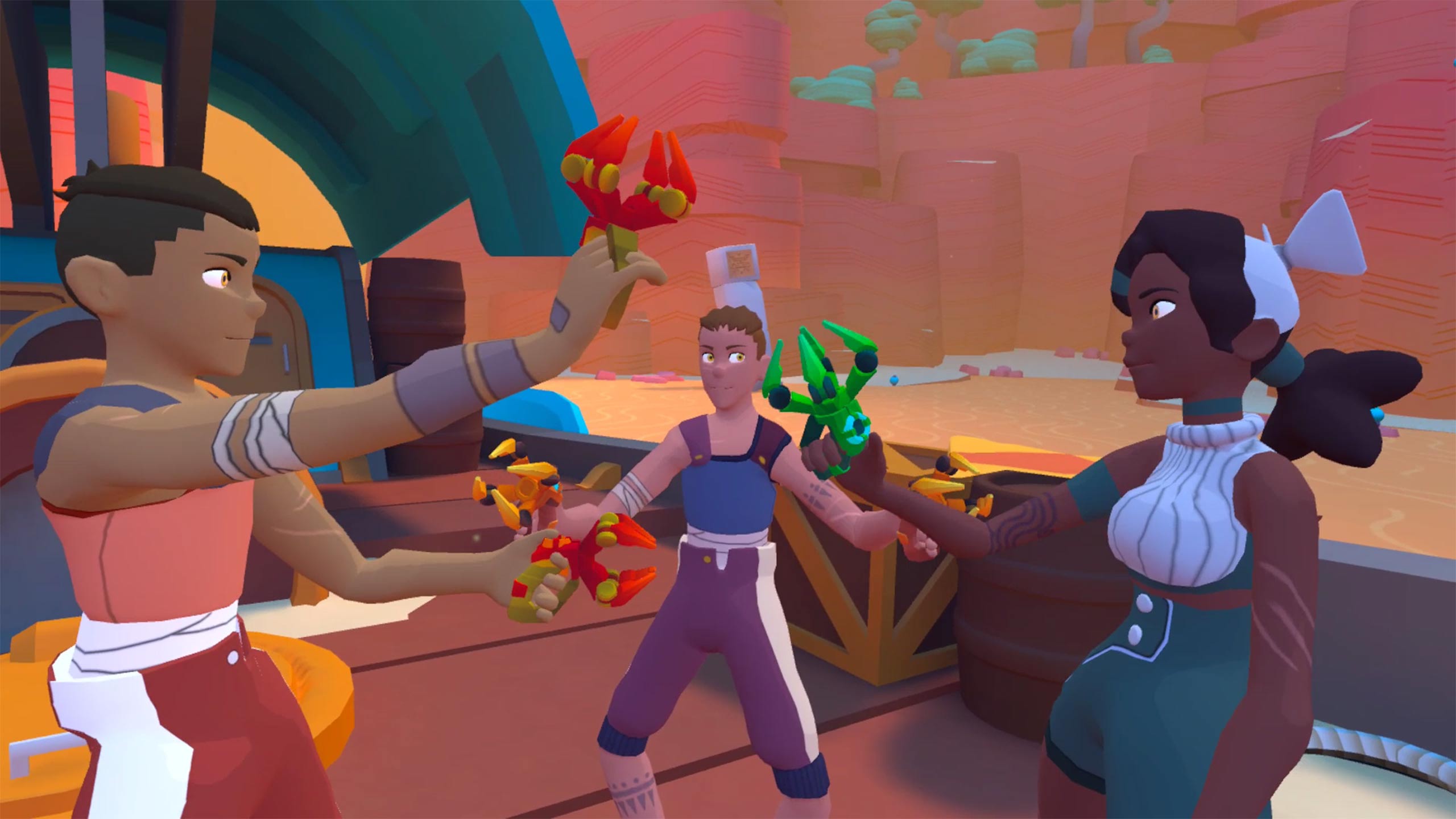 Originally released on SteamVR and Rift in November 2018, and later on PSVR in November 2021, Windlands 2 is heading to the official store for Quest 2 come February 2nd where it will be priced at $24.99. You can wishlist the game on the Quest Store here.
Notably, Windlands 2 is coming to Quest 2 (re: not Quest 1) without cross-buy, or cross-platform support. That means if you own the Quest 2 version, you can only play with other Quest 2 owners; the same goes for the PC version and PSVR versions, respectively.
SEE ALSO
'Hubris' Review – Visually Stunning VR Shooter That Just Misses the Mark
When we reviewed Windlands 2 for PC VR in 2018, we called it "the true starting point" for the series, as it sets up a much larger world and story that feels like the beginning of a more expansive adventure than its zen-like forebear. Check out our full review of Windlands 2, where we gave it an [8/10] for deftly translating Windlands unique grappling hook locomotion into a vibrant combat platformer in its own right.
Make no mistake, the original is still very much worth playing for puzzling and parkour purists, although number two really seems to expand the world by filling it with quest-giving NPCs, villains, and boss battles galore, taking around six hours to complete.
,