For many years, the U.S. Postal Service has issued postage stamps that reference Hispanic culture or feature Hispanic American celebrities.
This year, the postal office issued a stamp featuring the art of a Colombian-born, Washington-based muralist known as MasPaz (Federico Frum).
Federico Frum, aka MasPaz

The bold artwork emblazoned on a skateboard deck is often as eye-catching and individualistic as a skater's most dazzling moves. That's why the U.S. Postal Service released its "Art of the Skateboard" collection, consisting of four designs that capture skateboarding's excitement. One of the featured artists, MasPaz, created a black, white and gold "jaguar" design on a skateboard deck. As the largest cat in the Americas, the jaguar symbolizes authority and power in the art and lore of Indigenous peoples.
Roberto Clemente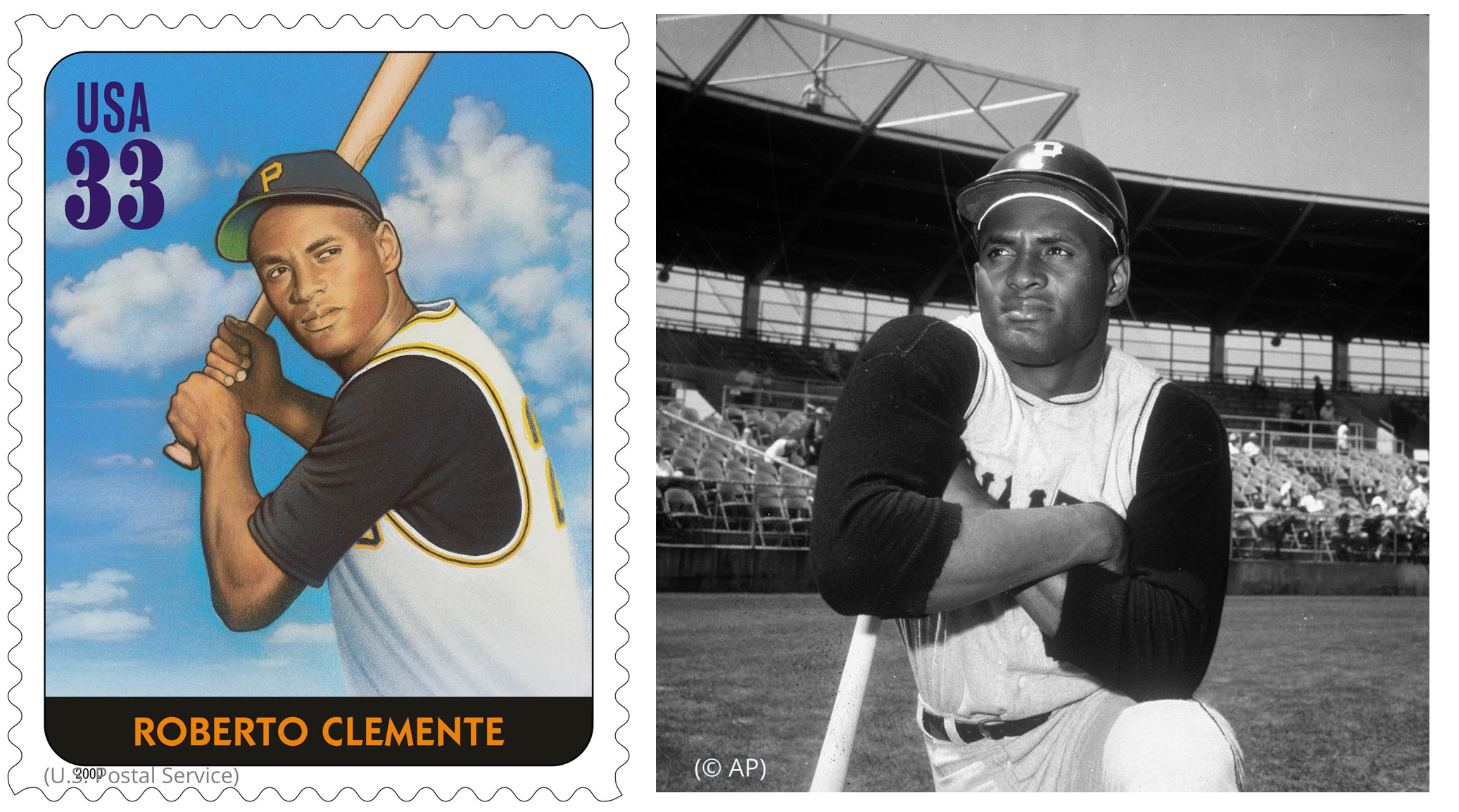 The late Roberto Clemente, a Puerto Rican-born baseball player who won four batting crowns, 12 consecutive Gold Glove Awards and the 1966 National League Most Valuable Player Award, was a beloved figure in the United States. He led Major League Baseball's Pittsburgh Pirates to two World Series championships and was named Most Valuable Player of the 1971 World Series at age 37. Moreover, he helped the less fortunate. In 1972, he died tragically in a plane crash while organizing disaster relief for earthquake-stricken Nicaragua.
Severo Ochoa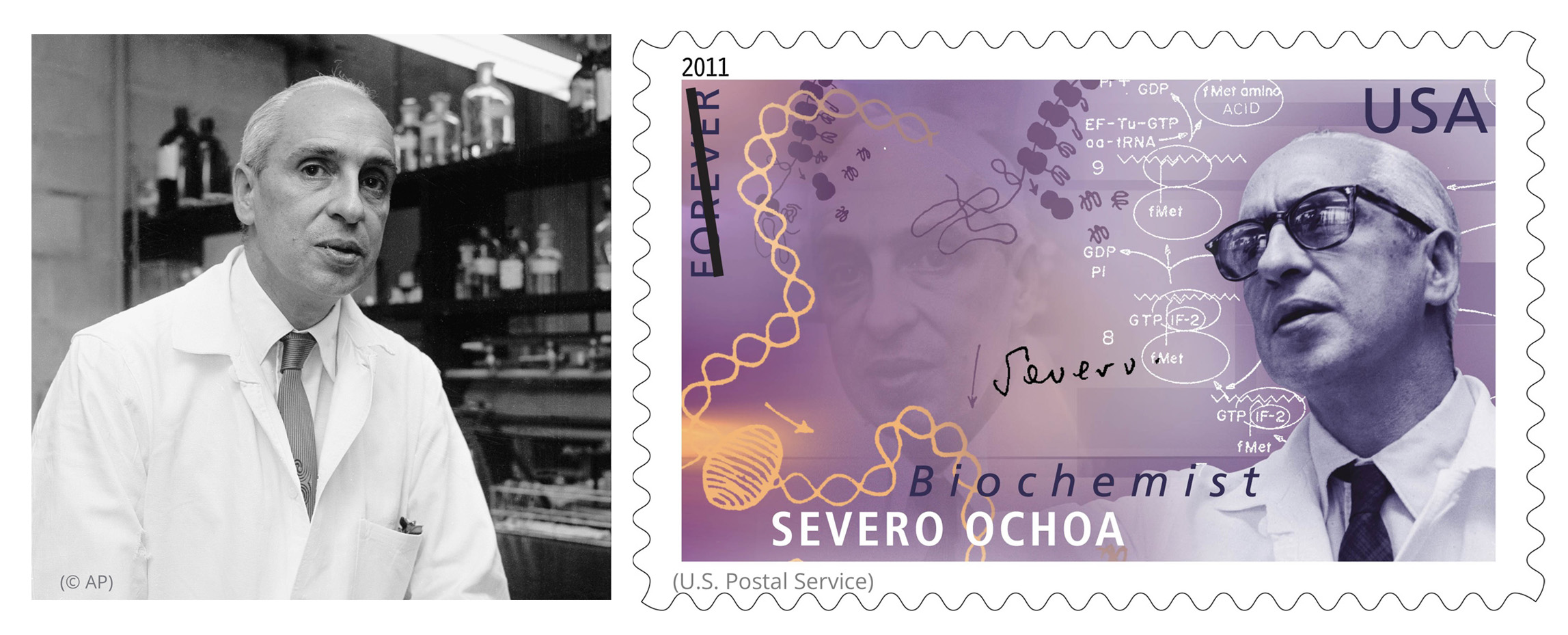 Biochemist Severo Ochoa, a citizen of the U.S. as well as Spain, received (with Arthur Kornberg) the 1959 Nobel Prize for Physiology or Medicine for discovering an enzyme that enabled him to synthesize ribonucleic acid (RNA), a substance of central importance to the synthesis of proteins by the cell. Ochoa's discovery was later used for the synthesis of artificial RNA and the breaking of the human genetic code.
Desi Arnaz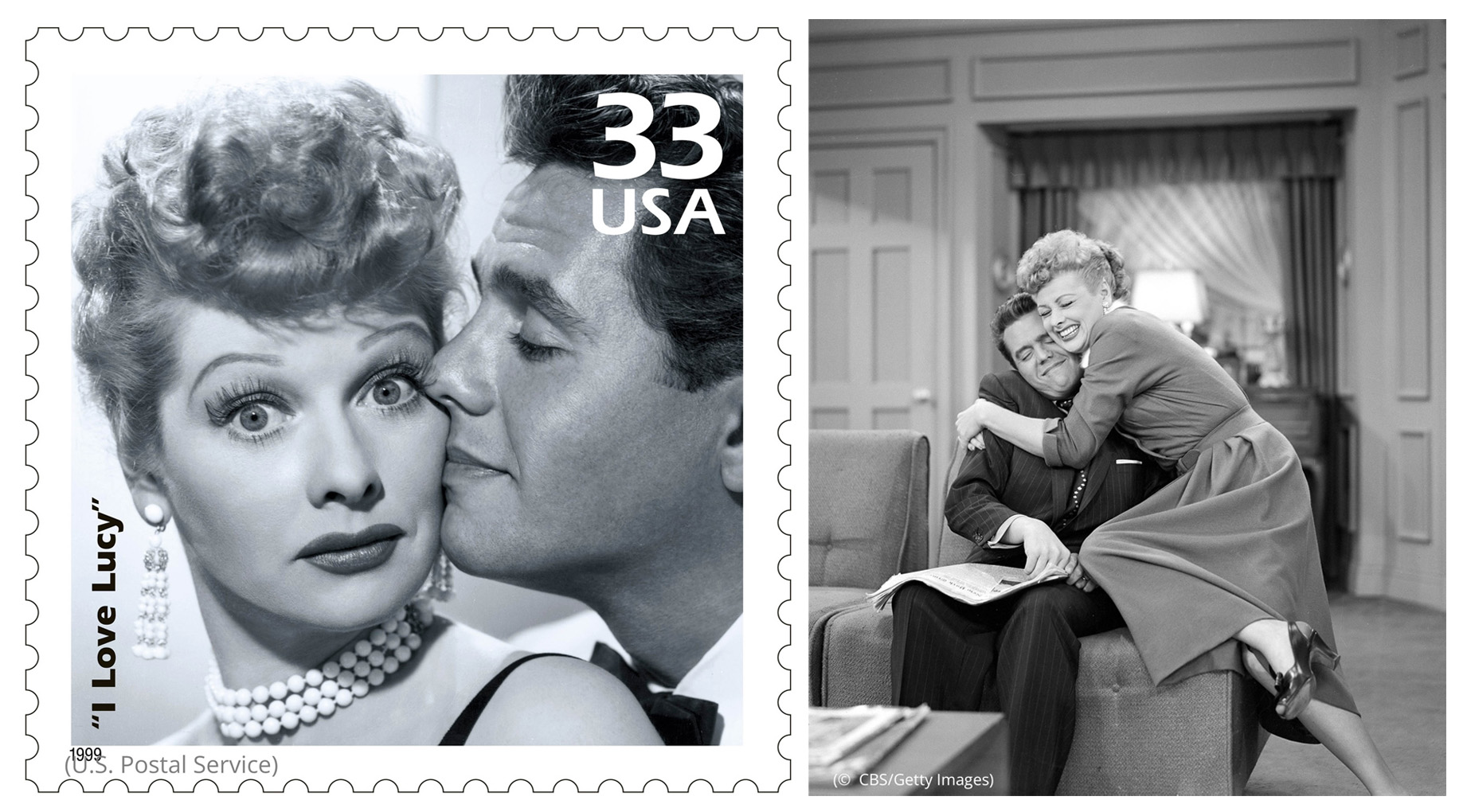 Cuban-born bandleader and actor Desi Arnaz emigrated to the United States with his family in 1933. As a young man, he worked as a band leader in Miami and New York, and met his future wife Lucille Ball in Hollywood while starring in a film. In 1950, Arnaz and Ball co-founded Desilu Productions to run I Love Lucy, a 1950s comedy series that became the most successful television program in history.
César E. Chávez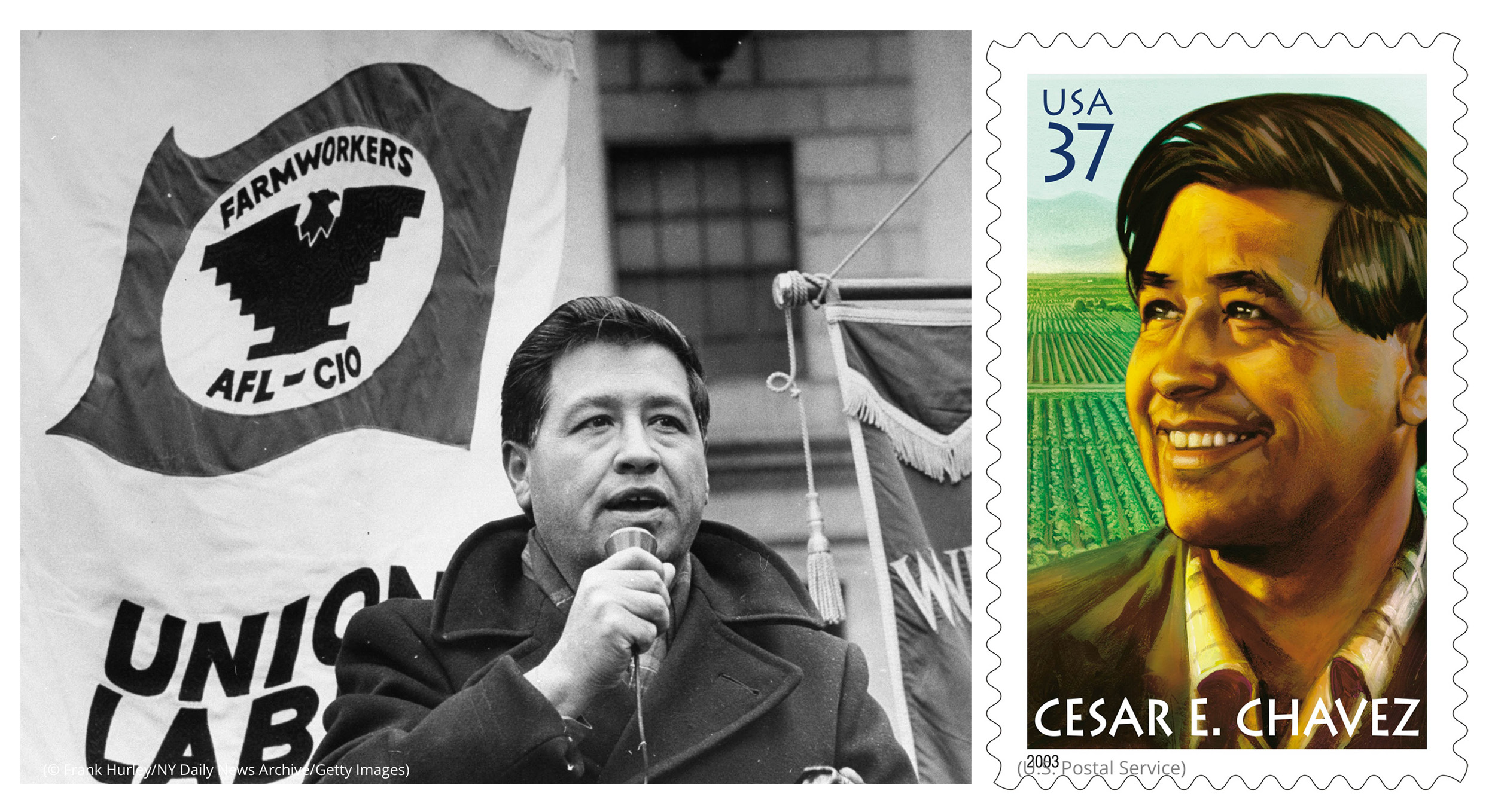 César E. Chávez, co-founder of the National Farm Workers Association, a predecessor of the United Farm Workers, was an advocate for nonviolent social change. For more than three decades, he led the first successful farm workers' union in American history. His union efforts brought about the passage of the groundbreaking 1975 California Agricultural Labor Relations Act to protect farm workers.
Celia Cruz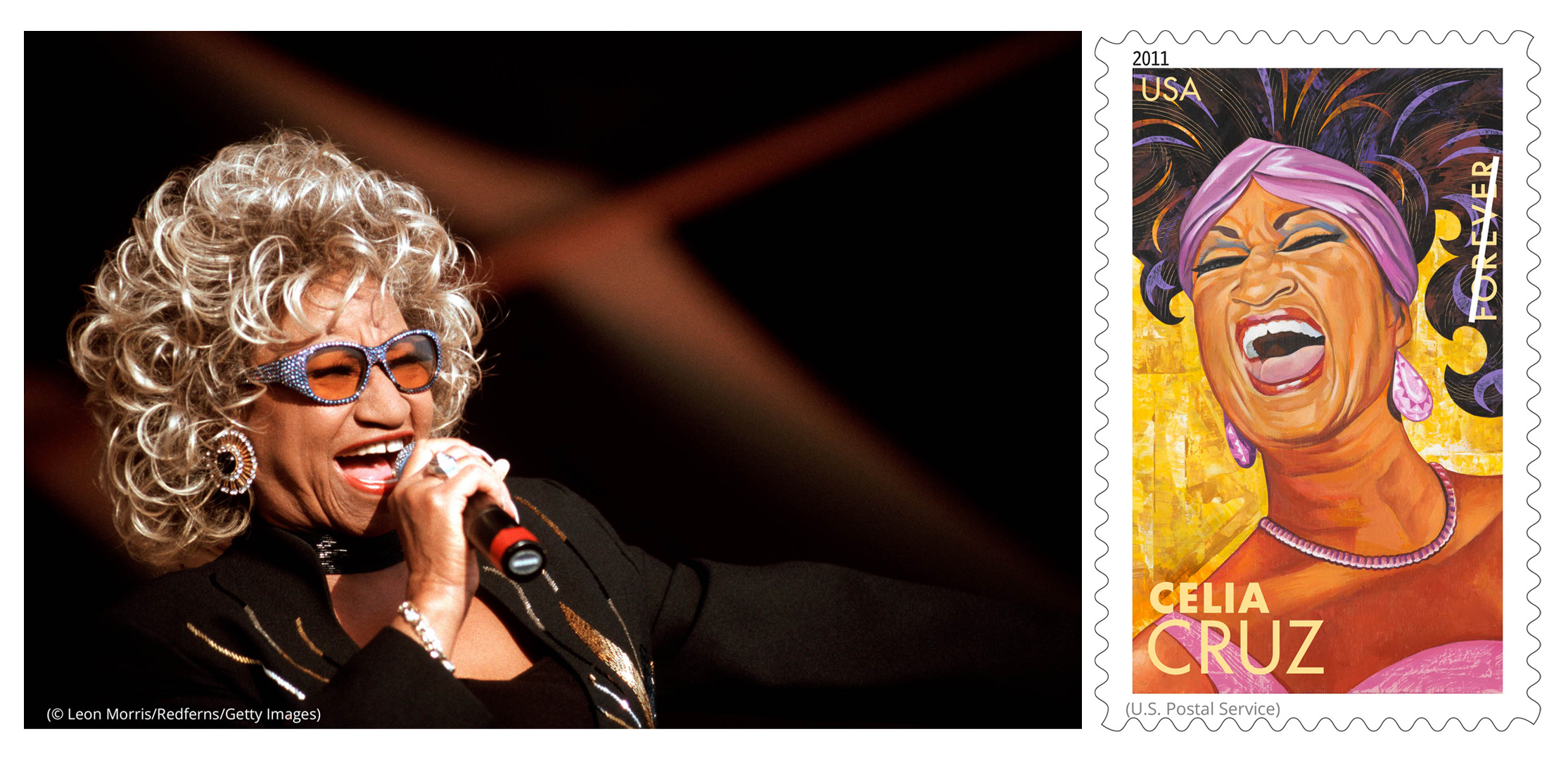 The late Cuban-born singer Celia Cruz was admired for her vocal range and improvisation of rhymed lyrics while performing. She emerged as a central figure within New York's vibrant salsa scene in the 1970s and was dubbed the "Queen of Salsa." She earned three Grammy Awards and four Latin Grammys.