Pimax's Kickstarter has passed the $3 million mark over the weekend, bringing them to $3.2 million and unlocking free eye-tracking module for every one of their backers who chose a VR headset funding tier.
According to an update posted to the Pimax Kickstarter page, all backers will get a free eye-tracking module as a part of the $3 million stretch goal. The company says the special eye-tracking module will be shipped separately from the headset at a later date.
Pimax first unveiled its 'next-gen' attachable accessories at the start of their campaign, including an additional facial interface, a moisture controlling fan, prescription glasses frame, headband with integrated audio, wireless transmitter for cable-free operation, and now modular eye-tracking. All except the 'scent module' shown in the announcement video is accounted for in the stretch goal gifts to backers (wireless transmitter is offered at a $100 discount for backers). The company says it will make all modules, including the scent module, available on its website.
Although not a part of a stretch goal, Pimax says adding $100 to your pledge will also get an attachable hand-motion module. No further stretch goals are being offered in the campaign.
All of these accessories could be the focus of a Kickstarter campaign in their own right, so if Pimax can pull it off, it'll be an incredible feat for a relatively unknown China-based manufacturer who still hasn't reported additional funding from outside sources. Having recently passed Oculus' original Kickstarter campaign, and now all VR-focused campaigns on Kickstarter, Pimax's ability to deliver everything it's promised will make it either one of the biggest success stories in Kickstarter history, or a cautionary tale on not overpromising and underdelivering.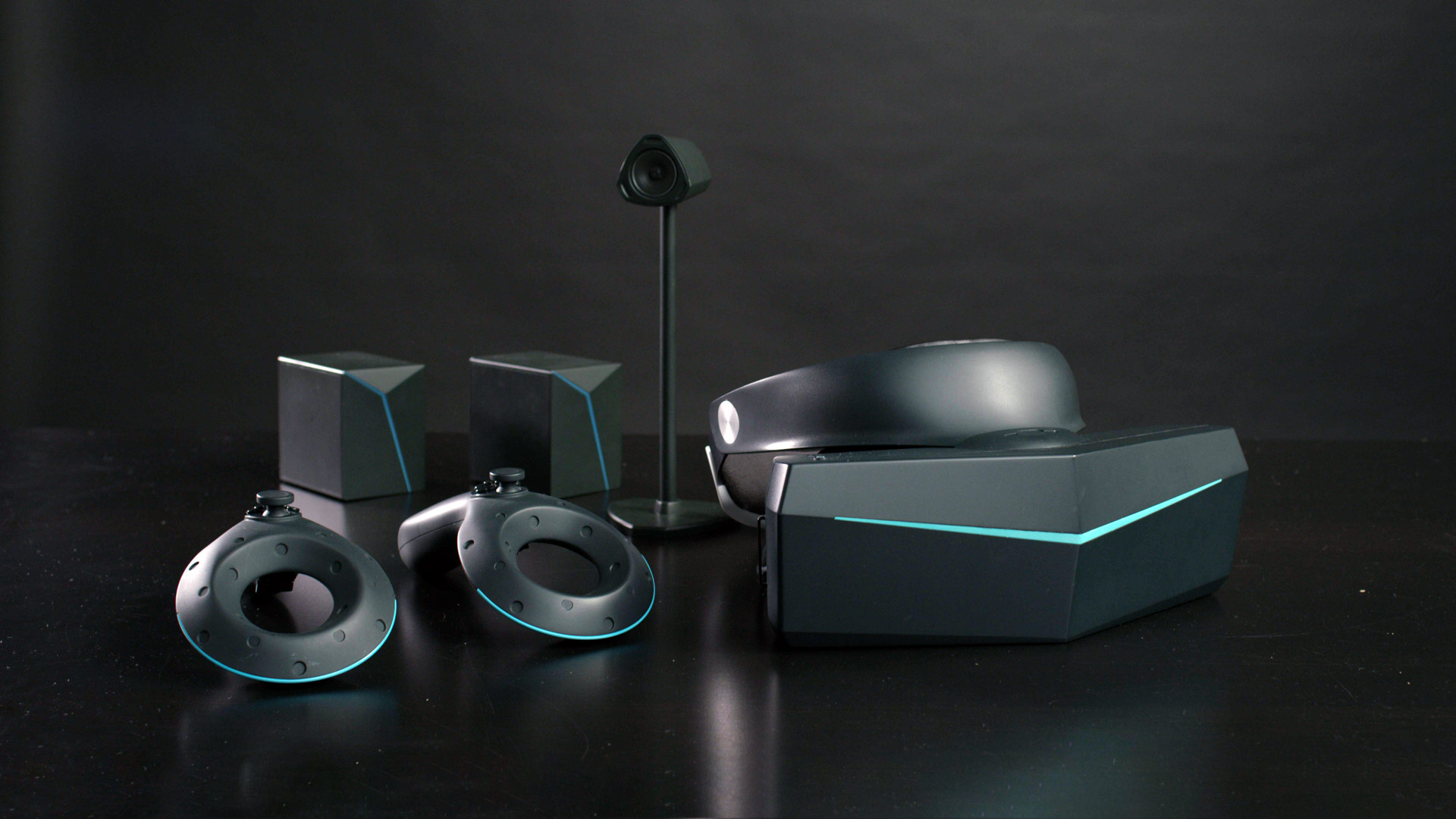 The company says the "5K"/"8K"/"8K" X versions delivered to backers will indeed be the final, consumer version.
Although Pimax calls their headsets "8K" and "5K", they actually respectively feature dual 3,840 × 2,160 LCD panels and dual 2,560 × 1,440 LCD panels. The standard "8K" headset also actually upscales a 4K signal to 8K, hence the "8K" in quotation marks. An "8K" X is also on offer that removes the upscaler, and making it capable of accept 8K input, but the headset's effective per-eye 4K resolution remains the same. Questionable marketing aside, these display resolutions are quite a bit higher than Oculus Rift or HTC Vive, which both offer dual 1080 × 1200 OLED displays.
The earliest window of shipment is due in January 2018, with the bulk of backers slated to receive headsets in February. We'll be following Pimax in the coming months as they finalize the headsets.