Oculus seems to be on a bit of a hiring spree as of late; Facebook is advertising over 400 positions dealing with AR/VR via its job portal at the moment. One posting in particular at Facebook's Reality Lab—Electrical Engineer – Eye Tracking in AR/VR—lends a healthy dose of credence to the belief that the company is indeed pushing to include eye-tracking in their next generation products.
Facebook has a few eye-tracking-centric job listings currently, including one for a computer vision engineer, a mechatronics engineer, and a few research positions opened to PhD-level candidates. However the prospective electrical engineer working on eye-tracking is specifically tasked with creating what the company calls "winning prototypes," and releasing sub-systems that are "fully hardened" for high-volume manufacturing.
What's more, Oculus says the candidate will be responsible for "productizing highly optimized electrical systems that are core to delivering transformative experiences in next generation Oculus AR and VR products."
We knew Oculus was working on their own eye-tracking solution for a while now. Oculus chief scientist Michael Abrash has been steadfast in his belief—presented at both Oculus Connect 3 and last year's Connect—that solid eye tracking will be achieved soon by 2023 (set back by one year by Abrash at OC5), making it an integral part of VR hardware.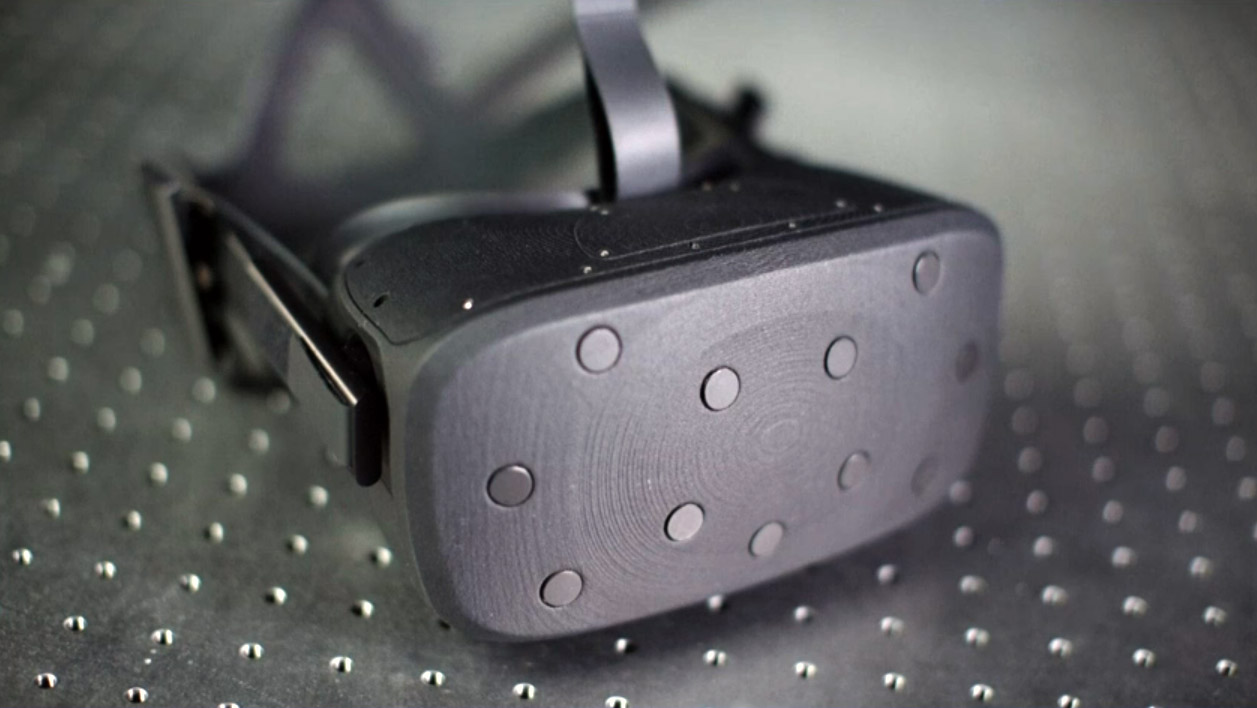 Not only has the company published a number of eye-tracking patents to underline this, but the company also showed off its varifocal display prototype headset at last year's F8, dubbed 'Half Dome', which appeared to include eye-tracking.
So while all this talk of eye-tracking comes as little surprise, it's  plausible that the company is getting closer to including the technology in a mass manufactured device(s).
Why is Eye-tracking Important?
Eye-tracking is typically mentioned in the same breath as foveated rendering, a technique of rendering high resolutions only in the center of your fovea – the small depression in the retina of the eye where visual acuity is at its highest. Although this is poised to bring on an age of higher and higher graphical fidelity at a reduced computing overhead (areas farther from your fovea are rendered at reduced quality), there's actually a number of important use-cases for eye-tracking beyond foveated rendering.
Here's a quick list of things eye-tracking could enable in the near-future:
Automatic user detection and adjustment
Varifocal displays
Foveated displays
Improved social VR
Intent and analytics
Active input
Healthcare and research
If you're interested to learn more about eye-tracking, check out our article on Why Eye-tracking is a Game Changer for a comprehensive look.
Update (1: 00 PM ET): In a previous version of this article, Facebook was referred to as the parent company of Oculus VR LLC. This, as of late last year, is no longer true, as Oculus has been fully absorbed into Facebook, becoming a division and no longer a limited liability company in its own right.

I've also given a bit of context when speaking about Michael Abrash's belief in the future of eye-tracking as an integral part of VR headsets of the near future.