In Madagascar's Tsarazaza village, people have long relied on candles, solar power or generators for light. The farming community's remote location, 10 hours from the capital of Antananarivo, has kept Tsarazaza beyond the reach of the country's power grid.
In November 2020, Power Africa, through the U.S. Agency for International Development (USAID) provided $1.2 million to develop mini-grids to deliver sustainable energy to Tsarazaza and other rural communities in central Madagascar.
The improvements have allowed Alfred Rajaonarivelo to reopen the printing business he closed after struggling with the high cost of maintaining solar panels.
"We've been waiting for so long, and finally, it's not a dream anymore. It's reality," said Rajaonarivelo, a retired teacher. "Electricity improves our daily life. I am so happy."

Limited access
Only about one fourth of Madagascar's population has access to electricity. Geographic barriers and the high cost of extending electricity grids have complicated efforts to deliver electrical infrastructure to rural communities. While mini-grids have proven vital for providing electricity to remote areas, developers often lack financing to install the systems.
Power Africa convenes governments, the private sector and international development organizations to increase energy access in sub-Saharan Africa. The program's grants are funding development of mini-grids that will connect roughly 1,500 homes in Madagascar to electricity for the first time.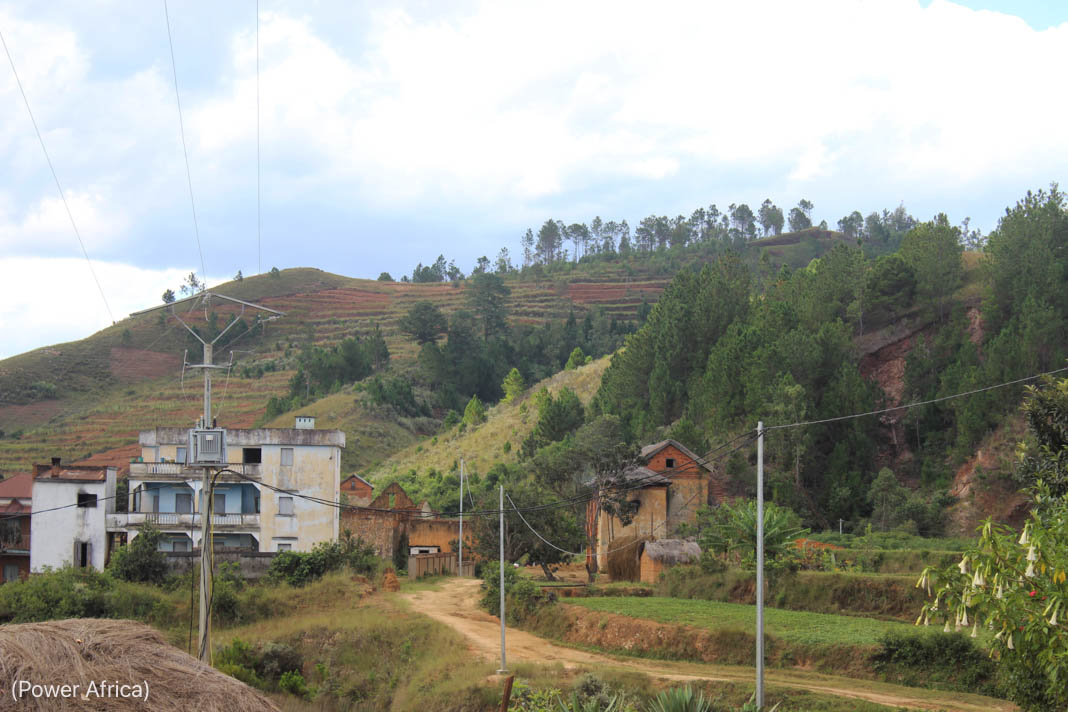 New distribution lines
One Power Africa grantee, Hydro Ingenierie Études Et Réalisations (HIER) has already connected almost 800 households to sustainable power through mini-grids. HIER applied for a Power Africa mini-grid development grant to connect Tsarazaza and nearby Fandriana to electricity. The company previously built a hydro-powered mini-grid plant that successfully connected the village of Morarano to electricity.
Power Africa awarded funds to HIER for equipment to construct roughly 17 kilometers of transmission and 30 kilometers of distribution lines to bring electricity to Tsarazaza and Fandriana. HIER received the equipment to build the distribution network in January 2023 and completed the line extension in May 2023.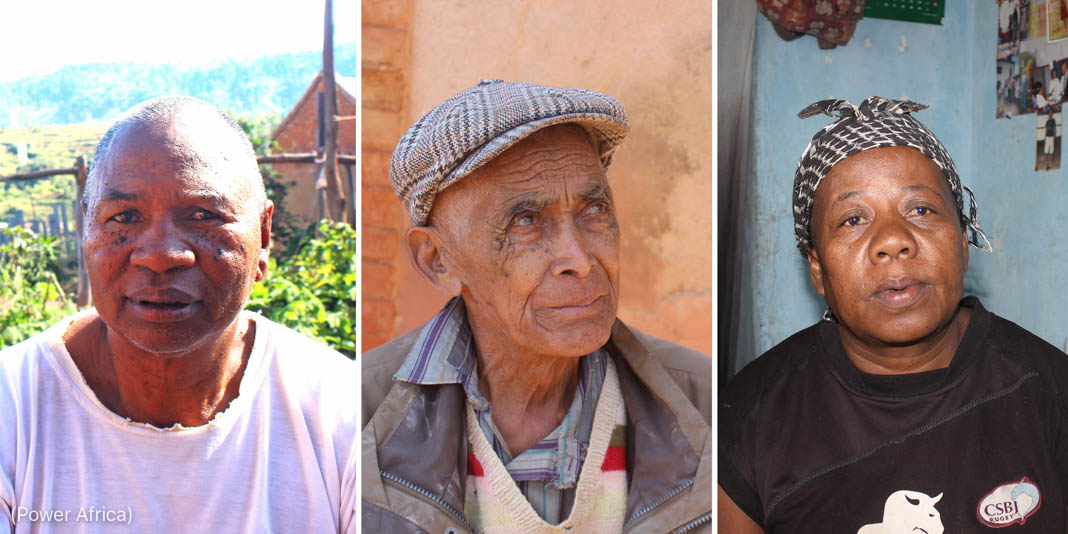 Lives improved
A second Power Africa grantee, Autarsys, is working to electrify three villages in the southwestern Atsimo Andrefana region through new hybrid solar-powered mini-grids.
Sahondra Razafindrakaza, a farmer whose solar panel is broken, looks forward to watching TV and listening to the radio when she has access to electricity.
Jaobelina Randriamanatsoa, an 82-year-old who raised 11 children in Tsarazaza while using candles for light agrees. "I'm so happy to have electricity because I can finally watch TV," he said.
Power Africa previously published a version of this story in Medium.