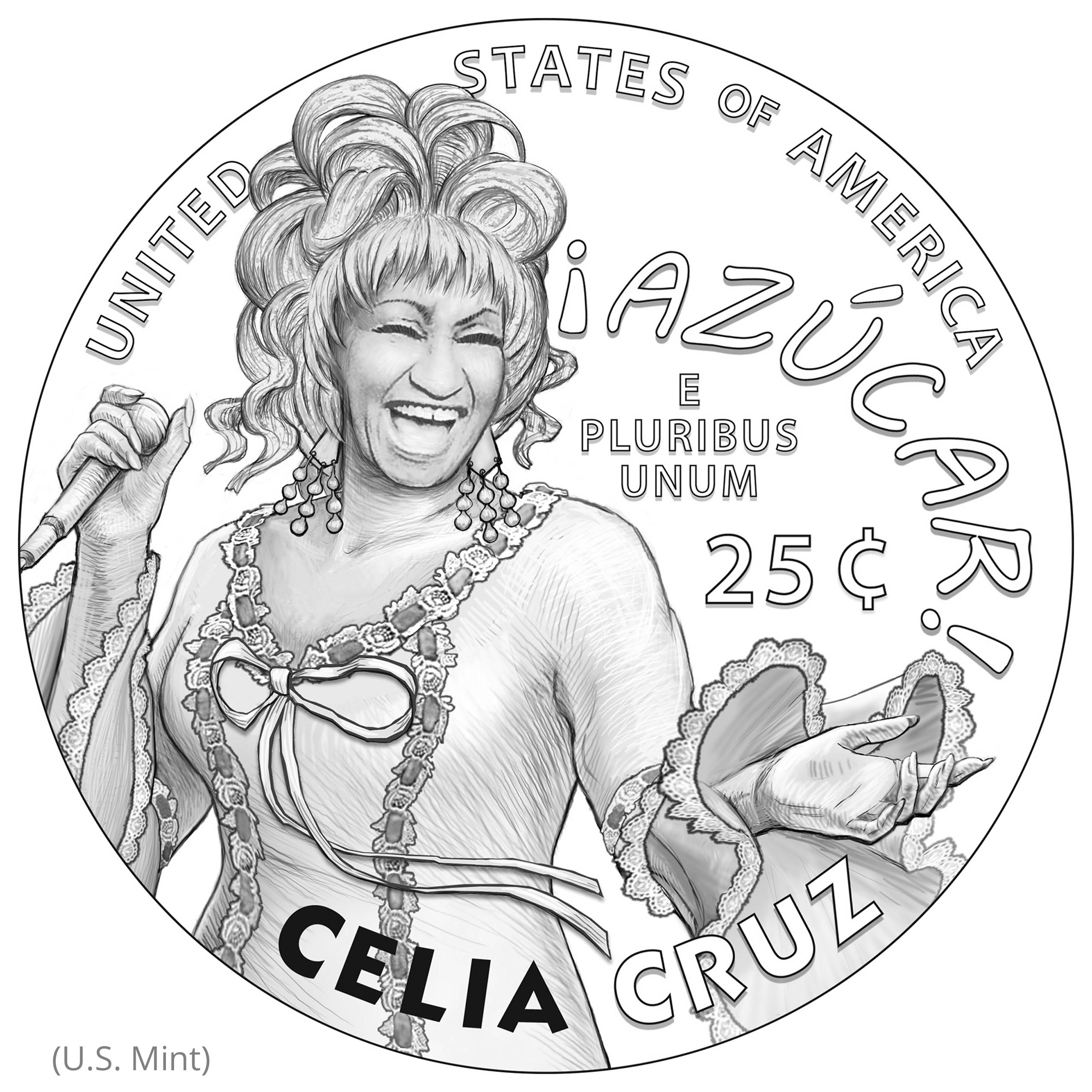 A new U.S. quarter will honor Celia Cruz, the late "Queen of Salsa," known for her bold costumes and booming voice and for shouting ¡Azúcar! during performances.
The coin, scheduled for a 2024 release, is part of the U.S. Mint's American Women Quarters Program, which recognizes the accomplishments and contributions women have made to the United States. Cruz will be the first Afro-Latina on U.S. currency.
Born in Havana in 1925, Cruz immigrated to the United States in 1961, becoming a naturalized citizen after the authoritarian Castro regime's takeover of Cuba.
Cruz settled in New Jersey, joining a community of Caribbean immigrants in the New York City area that originated the salsa boom in the United States.
She recorded songs that celebrated her Cuban identity and pan–Latin American culture. Cruz was one of the few women to achieve success in male-dominated salsa.
Her famous call of ¡Azúcar!, Spanish for "sugar," during her performances celebrated Cuban culture and acknowledged the enslaved Afro-Cubans who worked Cuba's sugar plantations.
Cruz recorded more than 70 albums, earning three Grammys and four Latin Grammys. She died in 2003 in New Jersey at the age of 77.