The team behind social VR viewing app Bigscreen today unveiled a thin and light PC VR headset that not only promises a few intriguing enthusiast-grade specs, but also a custom-made fit based on a 3D scan of your face. In short, it's a big first for the VR veterans, who are responsible for one of the most beloved VR content viewing platforms.
Called Bigscreen Beyond, the $999 headset presents an interesting set of features which are squarely aimed at PC VR enthusiasts: dual OLED microdisplays offering 2,560 × 2,560 per-eye resolution, pancake optics, and 6DOF SteamVR tracking support.
The company is billing the tethered PC VR headset as the smallest and lightest of its kind, weighing in at just 127 grams and measuring less than 1-inch at its thinnest point.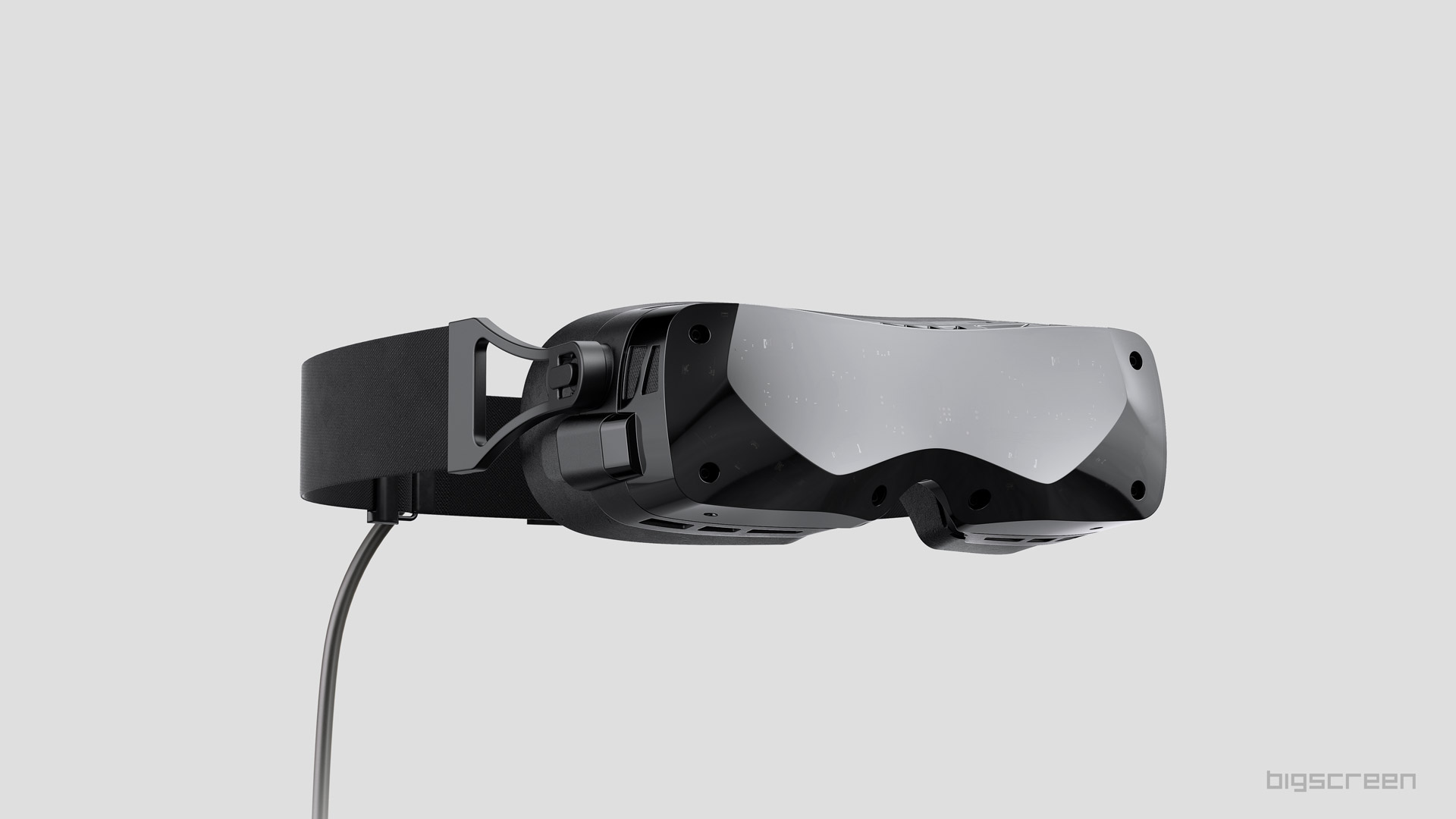 Bigscreen Beyond starts pre-orders today, priced at $999. Ostenibly, Beyond is targeting PC VR users who likely already in the SteamVR ecosystem but want something thinner and lighter than the last generation of headsets, such as Valve Index. Notably, the headset doesn't include the requiste SteamVR tracking base stations or SteamVR-compatible controllers like the Valve Index controller or HTC Vive wand—you'll have to purchase those separately.
The reasoning: Bigscreen founder and CEO Darshan Shankar says the VR software studio wanted to build "the VR headset we wanted for ourselves."
"Today's leading VR headsets have doubled in weight compared to headsets from 2016. We built Beyond because we felt VR was too heavy, bulky, and uncomfortable," Shankar says. "We invented new technologies to increase comfort, and developed ultra-high-end components like OLED microdisplays and pancake optics to increase immersion. To deliver the best software experience for watching movies in Bigscreen, we also had to build the best hardware with Bigscreen Beyond."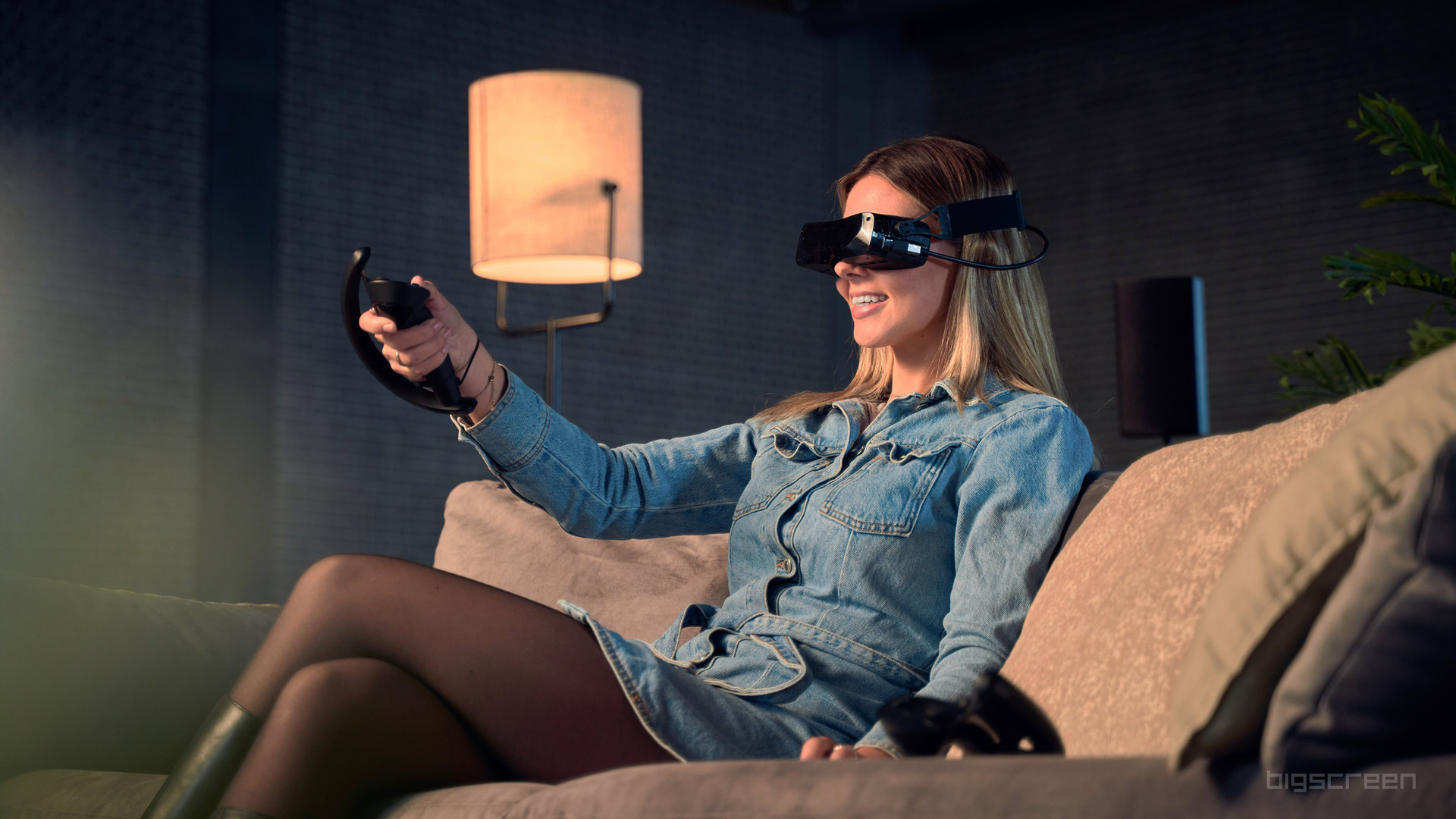 Like many forthcoming VR headsets, Beyond is able to slim down thanks to the inclusion of pancake lenses, which Bigscreen says are a three-element optical design composed of glass, plastic polymers, films, and coatings.
Paired with two OLED microdisplays, each with a resolution of 2,560 × 2,560 pixels, Beyond boasts a high fill-factor with its 7.2-μm wide pixels and RGB stripe subpixels, resulting in what the company says eliminates the screen door effect—when the non-illuminated spaces between pixels make it seem like you're viewing VR content through a screen door.
SEE ALSO
Multiplayer VR Drawing App 'Gesture VR' Aims to Make You a Better Artist in Real Life
Resolution alone doesn't tell the whole story, although for reference Valve Index is 1,440 × 1,600 per-eye, Meta Quest Pro is 1,920 × 1,800 pixels per-eye, and Pico 4 is 2,160 × 2,160 pixels per-eye.
Another one of Beyond's big enthusiast-grade features is owed to Bigscreen's ability to customize the fit of the headset to each user, which will be done by doing a one-time scan of the user's face using an iPhone XR or more recent Apple mobile device. The dedicated Bigscreen scanning app is said to measure the shape of the user's face and the position of their eyes, which allows the company to form a facial interface a unique to the individual and determine interpupillar distance.
The hand-washable facial interface is said to provide "even weight distribution, zero light leakage, and aligns the eyes and optics correctly." Additionally, glasses wearers will have to spring for custom prescription lenses that magnetically fit into Beyond, as glasses do not fit inside the small form factor.
Although it ships with a soft strap, users can also spring for the optional audiostrap. We haven't confirmed pricing for that yet, however we'll update once we do.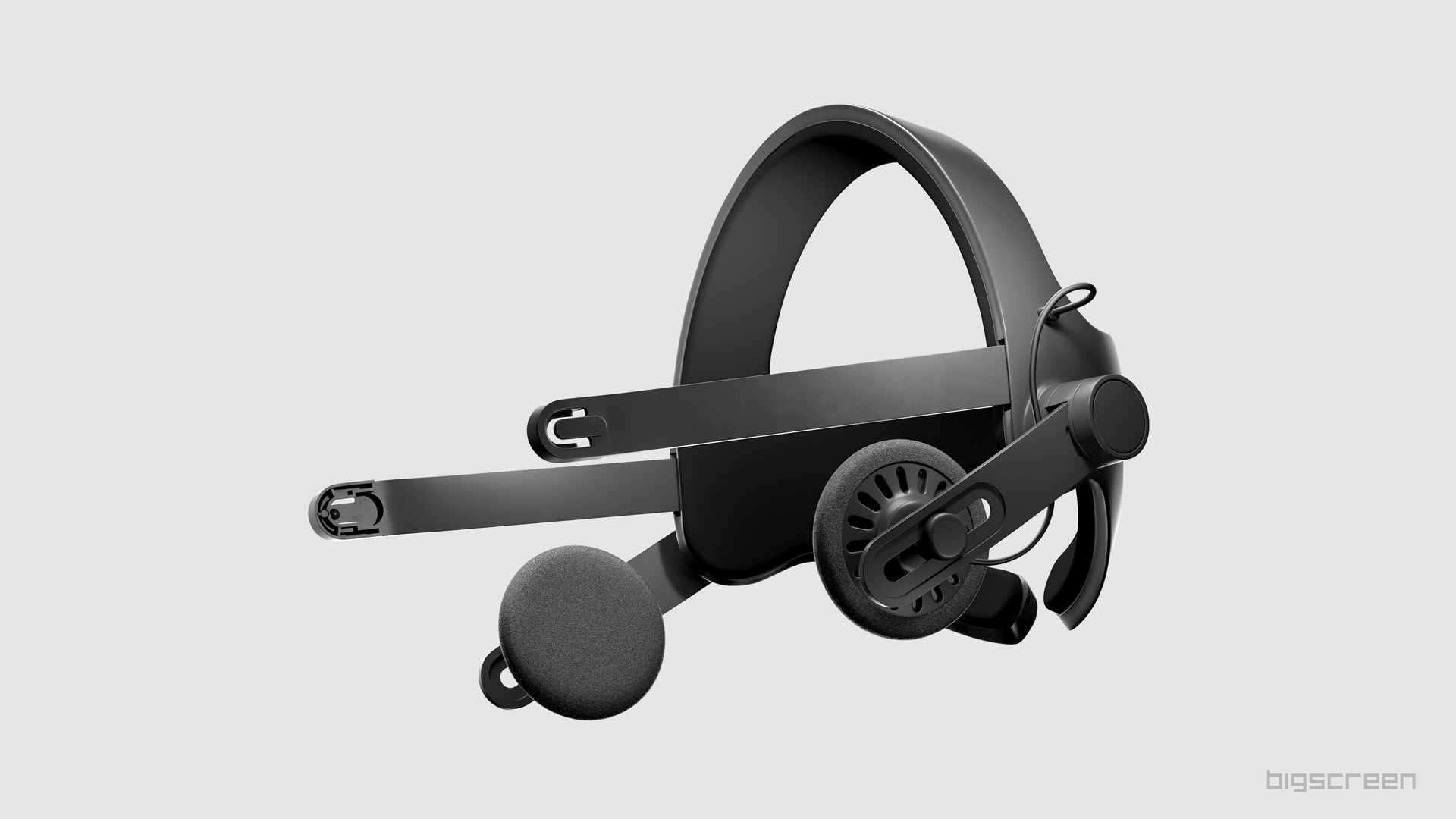 Granted, some things we'd consider 'nex-gen' are notably missing from Beyond, such as eye-tracking, face-tracking, optical 6DOF tracking, and the ability to use it wirelessly. As the first VR headset from a long-time VR veteran though, Beyond does check a lot of boxes for users such as simulator fans, and anyone looking for a better long-term VR media viewer.
Bigscren Beyond is slate to ship in waves based on region. Preorders, which are fully cancellable and refundable up until shipping, are set to ship in the United States sometime in Q3 2023.
Second wave shipments will begin in Q4 2023 in Canada and Europe including the United Kingdom, Germany, France, Spain, Netherlands, Italy, and Belgium. A third wave of will come sometime in late 2023, including Japan, Australia, New Zealand. The company says Beyond will be available in more countries and regions in 2024.
Check out the spec sheet below:
Bigscreen Beyond Specs
| | |
| --- | --- |
| Display Resolution | 5120 x 2560 pixels (2560 x 2560 per eye) cloed at max 90Hz |
| Field Of View (FOV) | 93° HFOV x 90° VFOV |
| Pixels Per Degree (PPD) | 28° |
| Interpupillary Distance (IPD) | 56mm-74mm accommodated (fixed IPD per device, 58mm-72mm) |
| Optics Type | Custom Pancake Optics |
| 6DOF Tracking | SteamVR Tracking (aka Lighthouse) |
| Version | V1.0 or V2.0 Base Stations. Not included. |
| Controllers | SteamVR controllers (ex. Valve Index, HTC Vive). Not included. |
| Full-Body Tracking | SteamVR trackers (ex. HTC Vive Tracker, Tundra Tracker). Not included. |
| Audio | Not built-in (USB C port for Audio), or optional Audio Strap |
| Ports | USB-C accessory port (USB 2.0) |
| Microphone Input | Stereo microphones |
| PC Connection | DisplayPort 1.4 (video) and dual USB 3.0 ports (power, data) |
| Accessory ports | USB-C (USB 2.0 speed) |
| Cable | 5-meter custom fiber optic cable and Link Box |
| PC Requirements | |
| CPU | Quad Core Intel or AMD |
| GPU | Nvidia RTX 2070 or AMD RX 5700 XT or newer (DisplayPort 1.4 and DSC required) |
| Ports | 1 x DisplayPort 1.4, 2 x USB 3.0 ports |
,